Local Business Marketing Solutions
Amplify your business across the Web and Get Found more often and in more places with Websites & Local Business Marketing Solutions from Alien Run Inc.
Alien Run Local SEO Technology
Get Found
Everywhere
Google. Google Maps. Amazon Alexa. Apple Maps. Facebook. Bing. Yahoo. Yelp. It doesn't matter which map, app, voice assistant, search engine, GPS system, or social network consumers use they will discover accurate, complete and compelling information about your business.
START FOR FREE
Snapshot
Report
Our free Snapshot Reporting Tool gathers and displays data that tells you how your business is doing online. Enter your name, email and search for your business name to get your Free Snapshot Report. No obligation, No commitments, No Bull. Get Started with Alien Run today!
START FOR FREE
Local Business
Toolkit
Alien Run Inc. Local Business software is built to put your business in control. Our robuste suite of Marketing Apps includes everything your business needs to succeed online. Available in OUR FREE 'Do It Yourself' (EXPRESS) or 'Done For Your' (PRO) versions, Alien Run has made State of the art Local SEO possible for any size business at affordable monthly rates.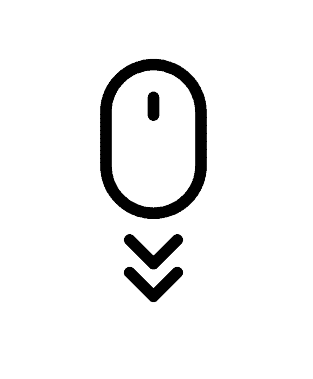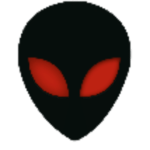 Get Your Very Own Local Business Online Toolkit
Listing Builder
Reputation Management Express
Customer Voice Express
Social Marketing Express
Advertising Intelligence
BONUS #1: Local Business Marketing Training
BONUS #2: Local Business Facebook Group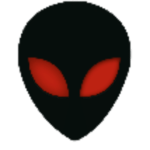 Managed Listings Presence
Get Found. Generate Traffic. Grow Revenue!
Listing Builder
Listing Sync Pro | Canada or USA
Reputation Management Pro
Customer Voice Express
Social Marketing Express
Advertising Intelligence
Access to Local Business Marketing Training
Access to Local Business Facebook Group
Choose From Canadian or USA Version below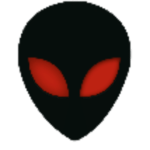 Done For You Pro Suite of Local Marketing Apps
Everything From Managed Listings Presence
Customer Voice Pro
Social Marketing Pro
Plus Done For You Marketing Services
Full Business Listing Set-up
Monthly Optimization of all accounts
Access to Local Business Marketing Training
Access To Local Business Facebook Group
BONUS: WEEKLY SOCIAL MEDIA CONTENT TAILORED AND POSTED TO YOUR BUSINESS
Pricing & Enrollment FAQs
Start for FREE? OK, what's the catch?
No Catch – We Promise!
…and it isn't a bait and switch tactic either.
We give away a lot at Alien Run from the initial Snapshot Report and Local Business Express Toolkit to hours of free training to our Facebook members group.
But here is the thing, we believe that 99% of business owners shouldn't be handling the day to day marketing activities themselves either. All business owners should have some knowledge, ask questions and understand the basics of how their marketing works and what they need to be focused on but trying to wear all the hats and be an expert in everything typically results in being an expert at nothing.
We believe you have bigger levers to pull on and that as a business owner your time should be invested in Revenue Generating Activities and not figuring out how to embed your pixel code on your website.
All that said in hopes that you find all the best and most important information that you need about local business marketing here on our website and within all the free resources that we offer and when you are ready to outsource to the experts, you reach out to us and book a call and take advantage of all the done for you services that we offer. 
Alien Run is a full service marketing agency with clients all over North America, we would love to learn more about your business so get started with a FREE Snapshot Report!
Does this work for a service area or mobile business?
Absolutely!
In fact, we specialize in mobile businesses and work with several different types of businesses and contractors who operate without a fixed, brick and mortar address.
We have solutions that will increase your reach and ramp up your exposure in your market.
If you have a unique or special situation, send us a question using the 'Just Have A Question?' form below, we would love to learn morea bout what you do and how we can help.
What if I need more help, do you offer other digital marketing services like Website Design or Google Ads Management?
Of Course!
Alien Run is a full stack Digital Marketing company. We launched in 2014 as a niche Facebook Marketing service and have grown to Google Ads, Landing pages, Conversion Optimization, Search Engine Optimization, Website Development and so much more.
We have a staff of specialists each commited to delivering best in industry service and achieving results that enable our clients to grow.
Our Local Business packages are what we would recommend for any local or small business and the foundation that all of our clients are built upon.
If you have needs that go beyond what we have listed here, please reach out with the 'Just Have A Question?' form below and we will get back with you to arrange a time to discuss your unique needs and how we can help.
Is there a contract or long term commitment?
NO
Our services automatically renew each month but you can cancel at any time. We do NOT offer refunds for full or partial months service.
If you arent' convinced our services are right for your company or still have questions, we would recommend suggest:
Starting with our Basics package, which is free and gives you a 7 day demo of our Reputation Management App
Or scroll down and submit your questions through the 'Just Have A Question' section. We will get back with you as soon as humanly possible.
Are the prices in American or Canadian Dollars?
Charges are in Canadian Dollars (CAD)
We are located in Calgary, Albera Canada but it doesn't matter where you are, we take care of clients all over the United States & Canada.
Our prices are charged in Canadian dollars which generally represents a ~20-30% currency discount for our American friends. (We have zero control over the exchange rate and your credit card company will automatically handle the currency conversion)
If you are a Canadian, you are lucky too, you will be charged GST at checkout.