Book A FREE Strategy Session
Share some information about your business so we can check out your online presence. We will give you a call and review the strategy that we would recommend to get more traffic, leads and sales.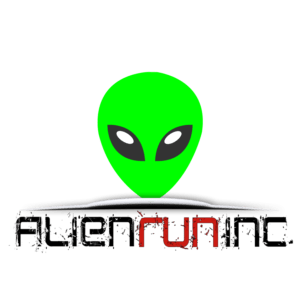 Step #1
Book a no-pressure call so we can chat about your business needs and see if we're a good fit for each other.
Step #2
If the shoe fits, we'll deliver several marketing options customized to your budget each with an implementation plan.
Step #3
Implement the marketing plan that is right for your business & budget and begin delivering your digital marketing objectives.
A Business Development Expert You Can Trust To Help Build The Business You Want
Hey there! I'm Mike.
With 30 years of front line customer acquisition experience, I'm confident I can help you build the business you always wanted to have.
Because it's not just about driving traffic, clicks & phone calls, it's about enjoying the freedom of being a business owner and building a business that work's for you.
I'd love to learn about your business and your goals—let's chat!
I have been working with Mike and Alien Run for less then a year now. Even in that short time I have seen a dramatic improvement in my business. I would recommend Mike and Alien Run My business wouldn't be half of what it is right now with out them.
Mike has been great to work with. His skills and knowledge have helped our business grow. He has a passion for marketing and is willing to work within your budget. I'd strongly recommend hiring Mike to help get your business ramped up!
Alien Run is responsive to customer concerns, highly professional, knowledgeable, and easy to work with.
Mike has done a super job for my business. Alien Run and its Drip program has helped us collect several online reviews from customers! The high-quality Facebook ads has been absolutely a big factor in giving us great presence on line. Thanks Mike, we get compliments on a job well done. The credit goes to you.
Very happy with Mike and Alien Run. Our FB presence has helped us to increase our visibility and has given our business the visbility I could have never done on my own. Thanks to Mike at Alien Run. I highly recommend him, if you're trying to build your business.
We are located in Calgary, AB… but you don't have to be
We work with clients all over Canada and the United States. We are situated in Calgary, Alberta but our team logs in from around the world. It doesn't matter where you are located, our solutions will provide peace of mind.